13th Jul 2021
Open Cell Polyurethane Foam For Anti Reflux Baby Pram Wedge Pillows
Open-cell foam has become a popular choice for cushioning when it comes to seating, especially in home furnishings, boats, caravan bunks, outdoor seat pads, pillows and camper vans. The main benefit of open-cell foam is that it's excellent for everyday use and the wear and tear that comes along with it.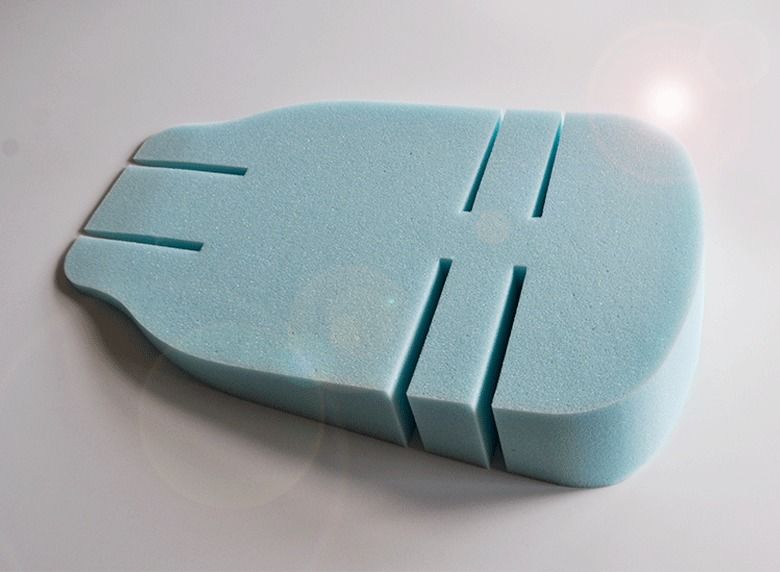 Unlike some foams that can become malformed and out of shape after regular use, open-cell foam has remarkable recovery and rebound characteristics and is Flame Retardant, which is paramount for use in furnishing.
Our high-density polyurethane foam has outstanding firmness, making it comfortable and supportive when seated or lying down for long periods. That makes our open-cell foam ideal for use in baby pram pillows and cushions.
The wedge shape has been CNC machined and shaped with various slits to help thread through pram straps to keep the cushion secure, ensuring that baby is well supported. The smooth, rounded corners make for a much softer, better fit within prams and being a whole wedge of open-cell foam; it can be turned around with ease.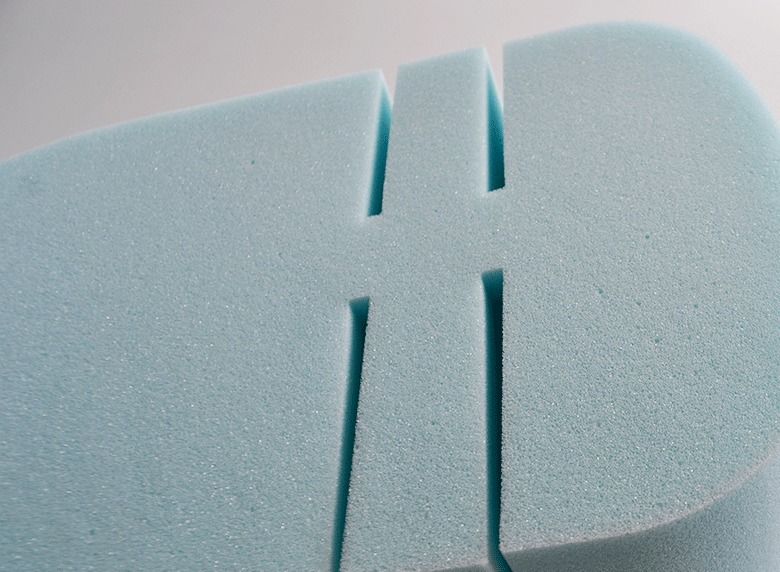 As open-cell is more comfortable and breathable, it also means that it absorbs fluids more easily than closed-cell foam. Whilst antibacterial, we've worked with our partners to create Flame Retardant wipeable covers to offer both comfort and a waterproof, wipeable cover to prolong the life of the pram cushion.
The cover has been precision stitched and is made from a wipeable polyester. It can be made in different colours, is abrasion resistant and resistant to UV. Whilst many prams work with straps to secure cushions; It would also be possible to precision stitch velcro onto the polyester cover to secure the cushion in place.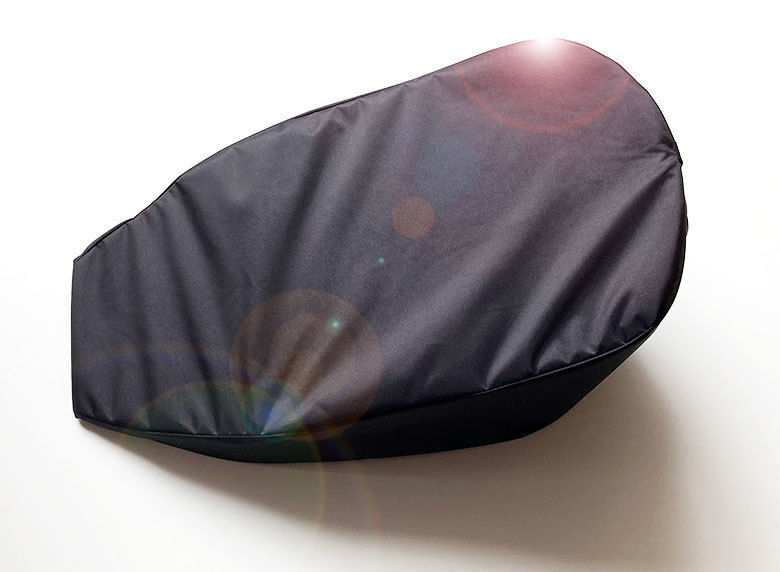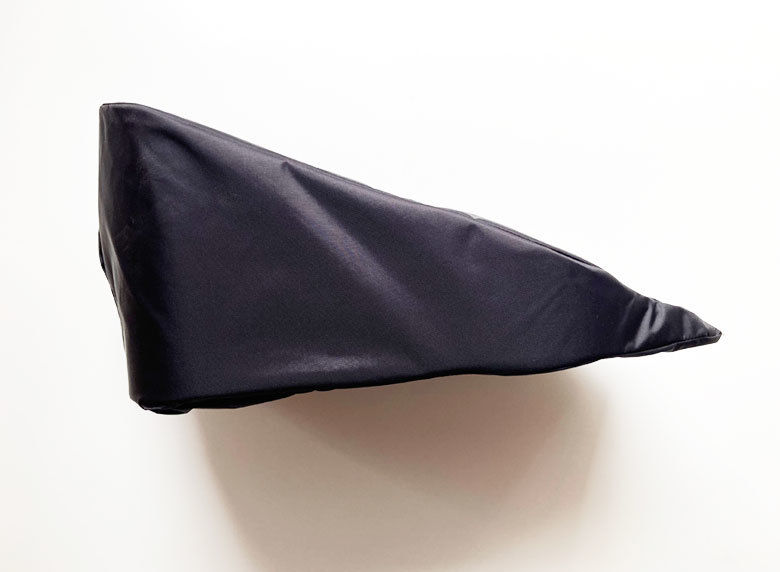 Key benefits of open cell-foam
Open-cell structure for a more "sponge" like comfort
Combustion Modified to ensure Flame retardancy
High density and exceptionally durable to withstand regular use
Super soft and silky to the touch
Hypoallergenic and non-toxic
Quick-drying and waterproof covers available
It can be cut and formed into any desired shape
Choosing the proper open-cell foam for your seating project
At Zouch Converters, our highly advanced technical open-cell foams are trusted by health professionals worldwide. We offer a customised and consultative service entirely focused on what you need – from the most effective materials on the market to a bespoke product created just for you, we're here to support you every step of the journey with your foam project.
Our skin-friendly, hypoallergenic materials are helping the health industry with innovative new products. Zouch's open-cell foams come in grey, white or black as standard but can be custom made in beige, blue, yellow, green, violet and red.
As well as being cut and formed to the shape you desire, we offer environmentally friendly, hypoallergenic, quality foam products to suit all sectors of the cosmetic market.
Get in touch with our expert team to discuss your specific application, and we will support you in choosing the suitable foam for your project, from prototype to consumer-ready product.