13th Dec 2021
Foam Display Props For Retail Windows And Merchandising
The gifting season is fast approaching but when it comes to gifts and promotions, there's a consistent need for window display and in-store merchandising props to aid visual journeys when it comes to surprise and delight in a buyer's experience.

There are important factors for visual merchandising and using foam applications for displays, promotions and POS, is a sure-fire way to get creative, be bold and keep costs down.
Colour options
Colour is especially powerful when it comes to visual merchandising and creating highly visual displays that colour coordinate with seasons or campaigns. Our foam comes in a variety of colour options to suit any artistic challenge to create impact.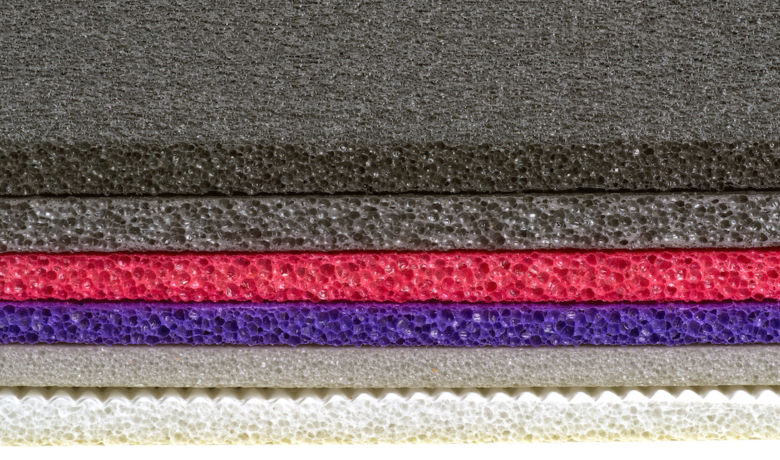 Creating a focal point and telling a story
Foam can be shaped in any way imaginable to tell a story, whether it be as simple as foam lettering to highlight an area of a store or the full works when creating scenes for window displays. By having different levels of foam blocks, it creates focal points to draw the eye to products too.
Using empty space to maximise merchandising
There's no need to waste empty space in-store and foam signage and displays are a great way to maximise the amount of merchandise on display and make the most of underutilised space.
Retail has been reshaping post-pandemic and the need for change due to online shopping has accelerated. A recent report stated that one in five UK consumers will never return to the UK high street, so it's going to be vital to attracting attention, especially as we arrive at the busiest time of the year— from Black Friday to Christmas and the January sales.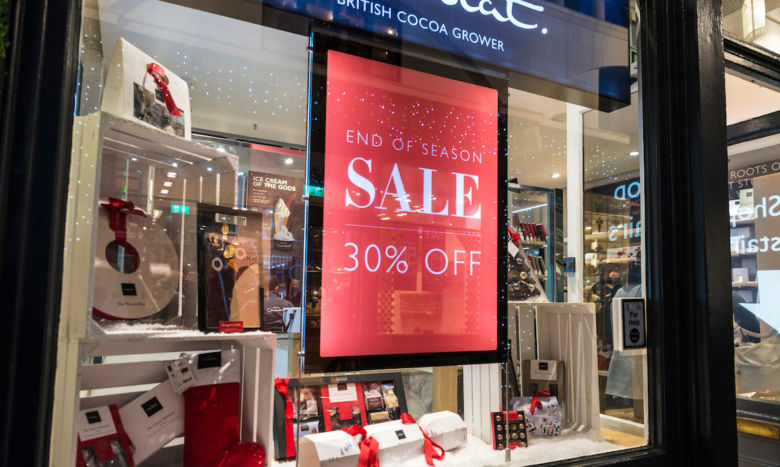 Ideal foam applications for merchandising and eye-catching visuals:

Lightweight 3D POS Foam Lettering

Round Spherical foam (Baubles, footballs, stands)

Cylindrical and block foam for stands

Foam boards for backgrounds and window display flooring

Foam shapes (stars, moons, hearts, trees, snowflakes, hands)
Our ZOUCH eFoam XLPE 30A is a Closed-Cell Cross-Linked Microcellular Polyethylene Foam, which is perfect for creating solid shapes and structures for store and window displays. Popular amongst prop makers, our ZOUCH eFoam XLPE 30A boasts many benefits for display usage:


Available in a range of colours

Lightweight and cost-effective

Durable, strong, and tear-resistant

Waterproof, non-toxic, UV and flame resistant and chemically inert

Antibacterial for a cleaner working environment

Available in a range of sizes and thicknesses

Lamination options available for added durability

Flocking options available

Split, saw, rout, die-cut, water-jet cut, butt-weld, laminate, adhere, thermoform or compression mould options are available
We recently worked with one of the best department stores in the world to create visual props that will be used in their window displays during the seasonal period. Our Closed-Cell Polyethylene Foam has been laser cut to form hands, which will be used with a mechanism to "clap" in a red finish for a Christmas window display.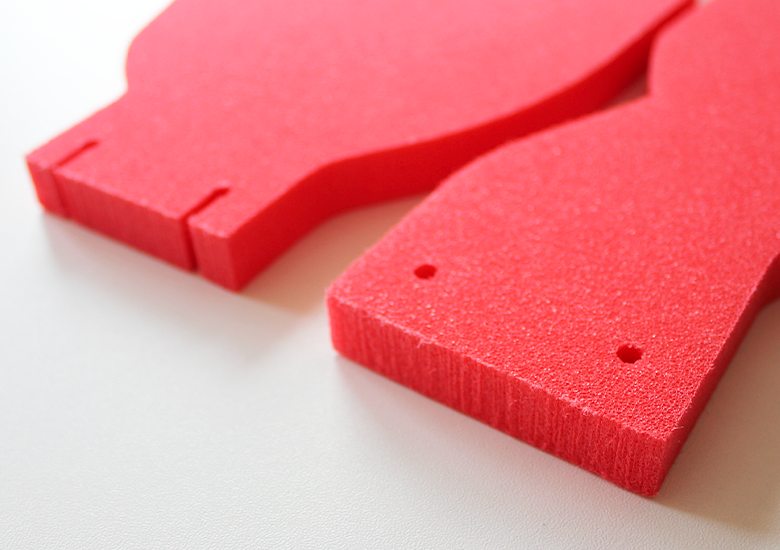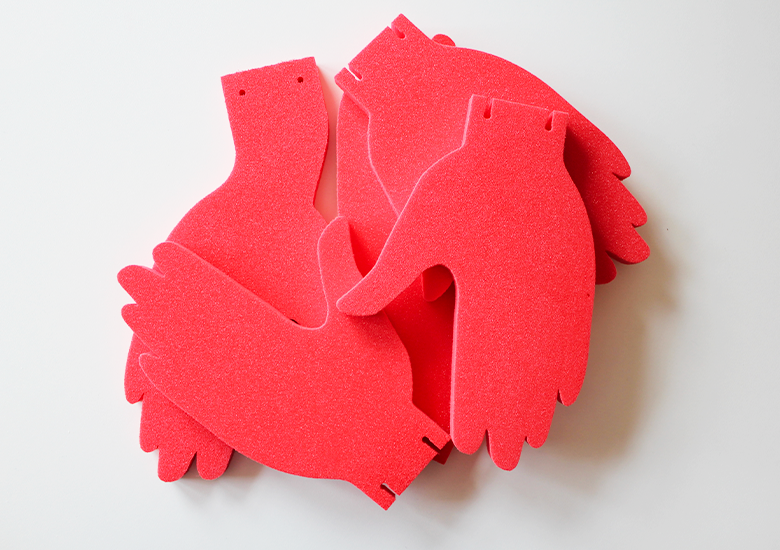 Provision of samples
We offer a closer look at our product ranges by supplying free samples, as well as project advice. Get in touch with our expert team for more information about free samples of our closed-cell polyethylene foam.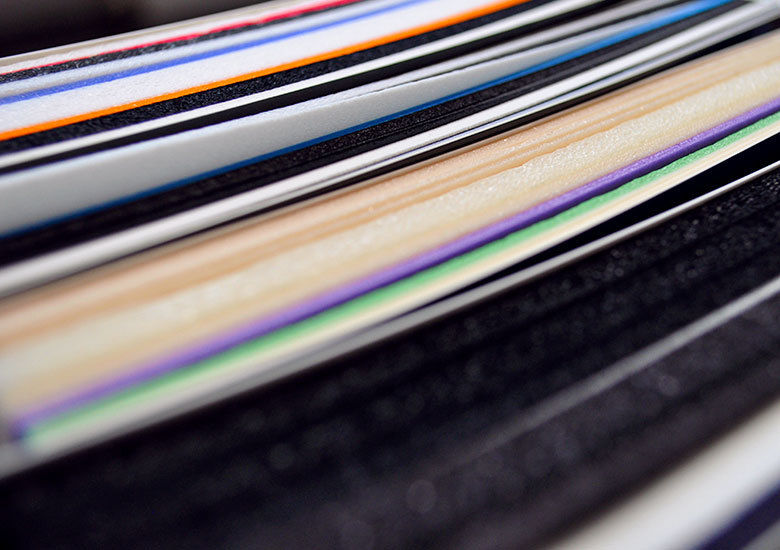 Our technical team can work with you to choose the best material for any design, so you can more effectively develop POS, props and visual displays you're looking to create. We can split, saw, rout, die-cut, water-jet cut, butt-weld, laminate, adhere, thermoform or compression mould all of our foams to create even the most complex shapes and sizes in preparation for your project.
Simply contact us today to speak to one of our experts.