22nd Mar 2021
Closed Cell Polyethylene Foam Box and Case Inserts for Watches
The world is changing as we know it with many consumers turning to online shopping for all of their consumables. Whether that's as simple as their weekly online shop or browsing for gifts for friends, loved ones or themselves, there's been a dramatic increase in the need for foam inserts to protect items across a broad range of sectors and industries.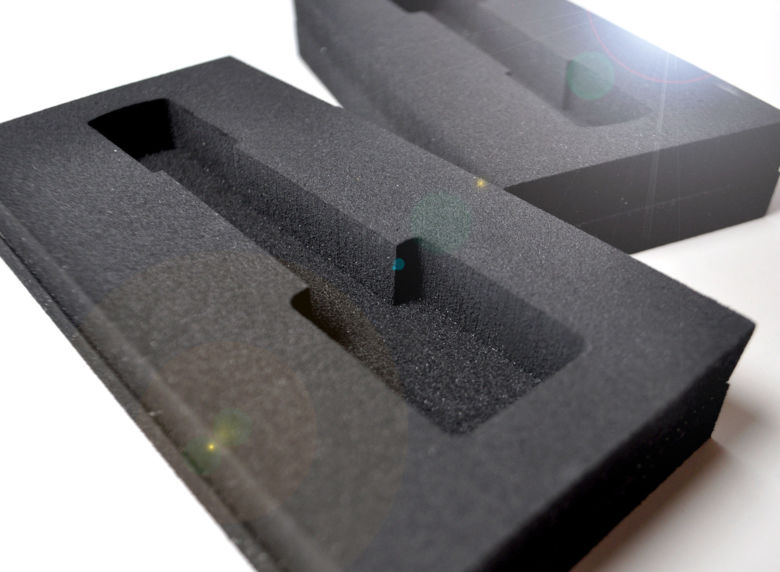 Retailers are seeking foam inserts for products that are tactile, foam that looks great when presenting their products and is odourless, doesn't transfer ink or degrade and is especially durable when it comes to transit.
Even with the return of the high street in the coming months, many consumers are more inclined to continue their shopping online and it's likely this will be a persistent habit moving forward into our 'new normal.' That means that consumers are less likely to enter shops to purchase products - especially high-end items such as jewellery and watches. Foam cushion inserts and box foam inserts are going to become more popular for ensuring the safe, secure delivery of quality products that need to arrive well presented after transit.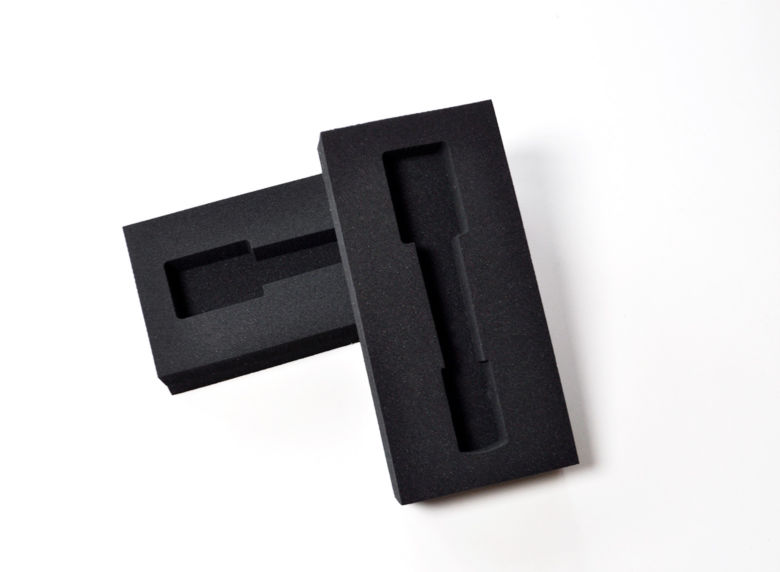 Closed Cell Polyethylene Foam
Closed Cell Polyethylene Foam has a lot of benefits when it comes to packaging and foam cushion inserts. Due to its chemical inertness, it doesn't release any gasses or chemicals that my rot or tinge metal products on display. That makes it perfect for use in packaging inserts and protection for watches and jewellery to ensure the care of the product.
Other benefits of closed cell foam are:
Lightweight, which is beneficial for shipping and postal orders
Durable and robust against storage and transit
Anti-static and doesn't transfer ink onto products
Water-resistant, flame retardant, non-toxic and chemically inert
Works with adhesives to bond other materials
Flocking available in a range of colours as well as printing
Available in a range of grades and densities
Comes in a range of colours
Low-cost alternative
Hypoallergenic
As the foam is likely to be touched or in contact with items that will be worn against the skin, we've ensured that some of our foams are entirely skin-friendly and hypoallergenic.
Odourless
The foam itself doesn't let off any odour nor does it absorb smells. If the foam is being used for display purposes or for presenting to customers upon delivery, retailers can rest assured there will be no bad odours from the foam itself and men's and women's perfumes won't pass onto the foam either.
Bespoke shapes
We can split, saw, rout, die-cut, water-jet cut, butt-weld, laminate, flock, adhere, thermoform or compression mould all of our foams to create even the most complex shapes, sizes and finishes, with a range of colours available dependant on your display requirements.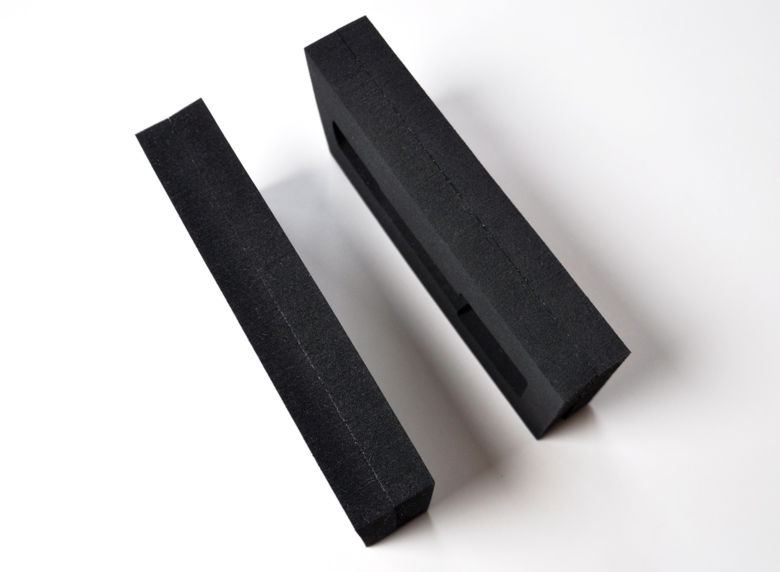 Whatever the type of secure foam packaging you'd like to achieve, our expert team can work with you to design and develop the products and components; choosing and using the very best closed cell foam materials for the job. Get in touch to talk to us about your latest challenge and our unbiased team will be on hand to offer advice.
To make it easier for the customers we work with, both new and on-going, we've created our latest sample brochure specifically for Physically Cross-Linked Closed Cell Polyethylene Foams. Our selection of tactile foam samples ranges in colour, thickness, density and grade, so no matter your challenge, we've got a foam to suit your needs. Contact us today for your free foam sample booklet.