12th Jun 2018
What is PVC Foam and What is it Used For?
Closed Cell PVC (Polyvinyl chloride) foam was first founded in Britain and Germany in 1912 and it wasn't until the early 1930's that it was developed to a point it could be produced cost effectively and on mass. During World War II, manufacturers used PVC foam to make items for soldiers and within the marine industry it proved popular due to its water resistive properties.
PVC dipped in its popularity shortly after the early 40's within the marine industry because of its density, but in the 70's it was further developed to form a stronger, moisture-resistant material which led to PVC foam being manufactured much lighter than before.
What is PVC foam made from?
PVC foam is made up of PVC and Polyurea through an interpenetrating polymer network. Both substances are mixed, dispensed into a mold, sealed and heated. When it has expanded to its full density and cured, it is then ready to be cut for purchase.
What are the properties and benefits of flexible Closed Cell PVC foam?
Extra lightweight
Can be laminated
Resistant to moisture
Very easy to cut and shape
Has thermoplastic properties
Can be painted to achieve different colours
Different surface effects such as matte or leather look
Offered in a range of densities and hardness to suit any industry
Closed cell PVC foam also comes in its counterpart open cell PVC foam which is a softer, lightweight and more flexible material which can be HF welded for the stationary and emblem industry. Closed cell PVC is extensively used within the Glass and Glazing industry with its most common application being protection pads for shielding glass and sealed units when shipping to prevent scratches, blemishes and breakages.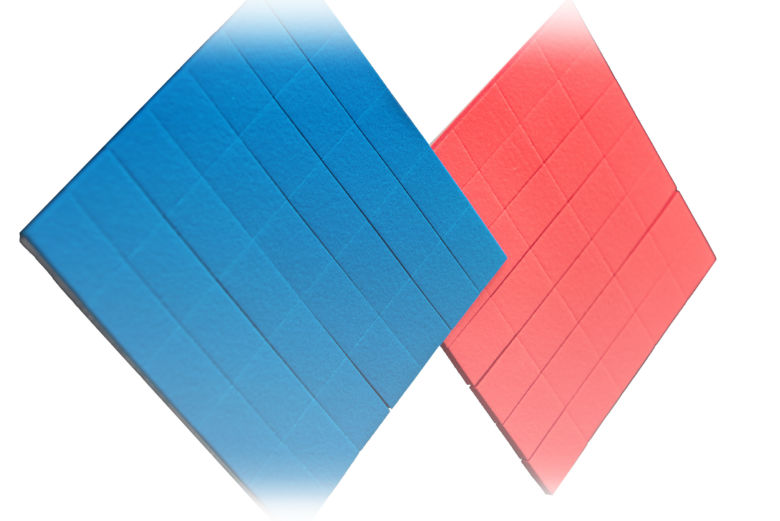 Common uses for PVC foam
Scale models
Theatrical props
Heart monitors
Rooflights and skylights
Wheelchair Seat Cushions
Albums and folders
Drink coasters
Appliance seals and gaskets
Sports equipment
Car Sun Visors
Sold as imitation leather for Watch cases, handbags, wallets and shoes
Neck Collars
Shoe Insoles
Cushioning around face masks and helmets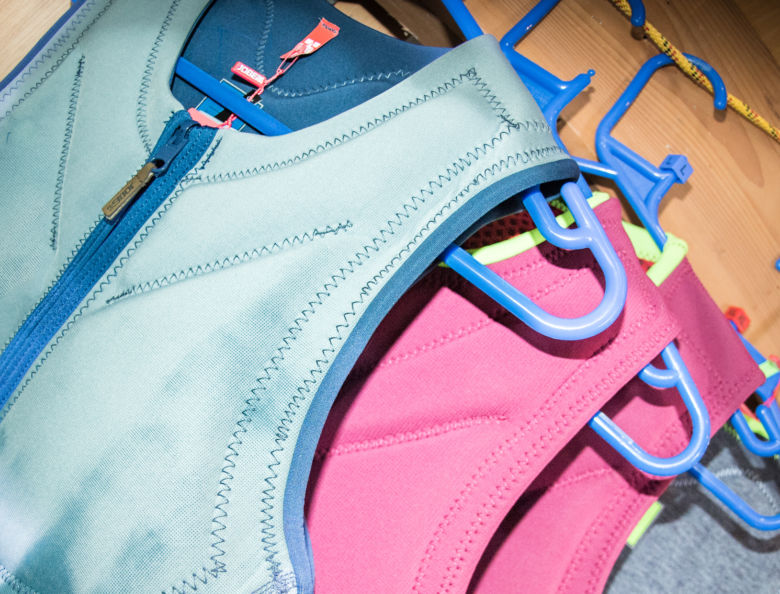 Common industries where PVC foam is used
Glass and Glazing
Crafting and Stationary
Sports and Leisure
Marine and Flotation
Automotive & Mass Transit
Clothes and Accessories
Healthcare
Building & Construction

At Zouch we've earned a reputation for our PVC foams and we're constantly developing innovative products for organisations all over the world. We've worked with an array of industries from automotive to construction, stationary to heating. Our PVC foams create highly effective seals or cushioning and we offer both open cell and closed cell PVC foams in a whole range of densities.
Our densities are available from as low as 90 Kgs/m 3 and go right up to 400 Kgs/m 3. If you have requirements for technical properties such as flame retardancy, static dissipation, slow and fast recovery, high-frequency weldability and bespoke firmness, then our expert team can manufacture our PVC foam to your project's needs.
We can also ensure the finished look works with your concept and design. We can colour match your foam and create different surface effects, from matte or leather look to super glossy. There's also the option of casting fabrics like terry cloth or knits in tandem with your foam, creating a solid, wearable skin that you can print for promotional items or point of sale materials.
Provision of samples
We offer a closer look at our product ranges by supplying free samples, as well as project advice. Get in touch with our expert team for more information about free samples of our closed cell foam.
No matter the project, we have a team of technical experts at your disposal to help you choose the right material for your next innovation. From first call to the finished item, we can help you every step of the way and offer technical support and advice on the best product for your specific application or assembly process needs. Simply contact usto speak to one of our experts.