6th Feb 2020
Chemically Cross-Linked Closed Cell Polyethylene Foam Inserts for Rolls-Royce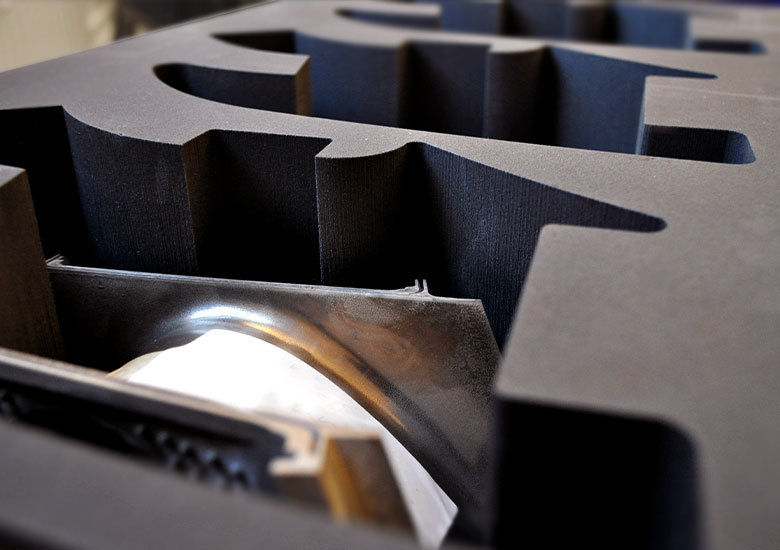 Zouch Cross-Linked Closed Cell Expanded Polyethylene foam materials are utilised in so many areas within the aircraft industry; available in an extensive range of densities and grades, it means that the foam materials can be used for many different applications within aviation and aerospace.
We recently worked with Rolls-Royce to create high performing foam inserts that protect heavy cast mouldings unique to Rolls-Royce. The turbine blades are used in their Trent XWB Aircraft Engines using high-bypass turbofan jet engines, exclusively for the Airbus A350XWB. It was crucial that the foam inserts protected the very expensive turbine blades and components during transportation after manufacturing to then be fitted within the engines themselves.
It's no surprise that such protective measures were taken for the foam inserts to secure each turbine component, considering Gareth Davies words in The Foundry Mag:
"Rolls-Royce is committed to investing in innovative technology and world-class facilities to help us deliver our record £73.7 billion order book. This facility will use ground-breaking manufacturing techniques to produce single crystal turbine blades for our Trent engines, including the world's most efficient aero civil engine, the Trent XWB."
- Gareth Davies, Rolls-Royce executive vice president, Turbines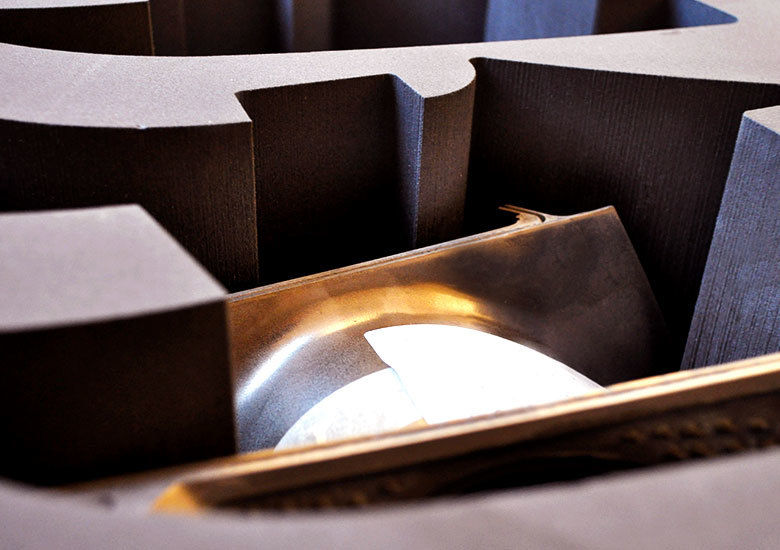 The foam inserts are made from our premium quality ZOUCH eFoam XLPE 20 material which is extremely rugged and durable cross-linked closed cell polyethylene foam; the toughest and most repeatedly used foam inserts. The material is resilient, chemical and oil resistant, UV resistant, not harmful and waterproof. There is no higher class of foam for items that can be stored for long periods without staining and degradation.
The ZOUCH eFoam we generally use for aircraft components and protective cushioning inserts, is an advanced packaging material that is stable, non-corrosive and offers long term stability. Zouch Converters have the skills and experience to fabricate our eFoams in an optimum manner - thermoforming, routing, water-jet cutting and profiling. This capability ensures that ergonomic and economic design is achievable no matter the shape and structure of the component needing protective foam storage.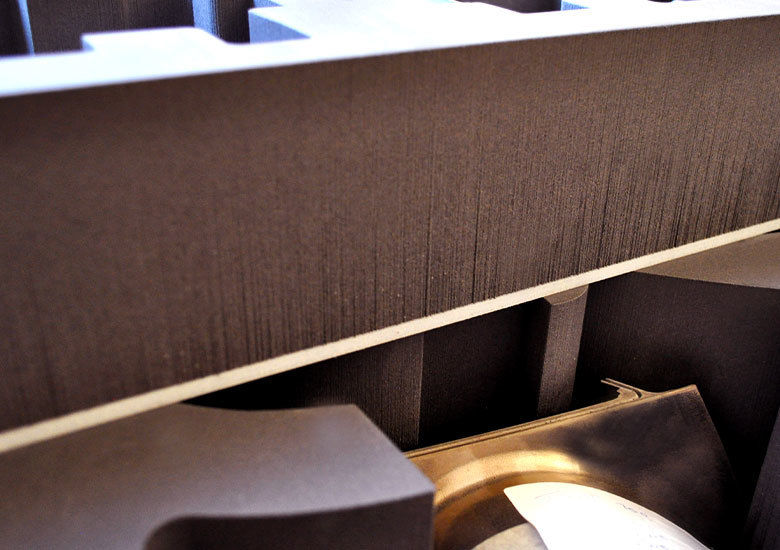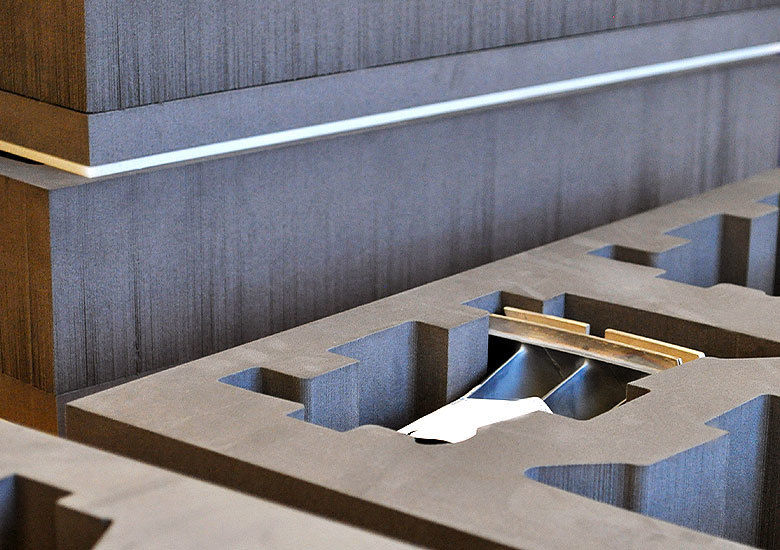 It's been a great honour working alongside Rolls-Royce to create bespoke foam inserts for such a vital component in their Trent XWB Aircraft Engines. It was an exciting challenge and we look forward to working with them again in the future.
- Rob West, Director, Zouch Converters
No matter what you need to achieve, our expert team can work with you to design and develop products and components, choosing and using the very best materials for the job. Get in touch to talk to us about your latest challenge and our unbiased team will be on hand to offer advice.