25th Jun 2018
Why Choose Closed Cell Foam For Camping Mats
For many campers and hikers, choosing the right type of camping mat can be a distracting and somewhat troublesome process. Depending on the expedition or trek, there are so many factors that need to be taken into account such as insulation, weight, waterproofing, dimensions, durability, comfort and type of mat (from standard sleeping mats up to padded self-inflating mats).
The decision making process tends to fall on the shoulders of the campers priority - whether that's for maximum comfort, lightweight carrying or a small packsize. When it comes to closed cell polyethylene foam, it offers a lot of favouring factors as the main material for the production of camping equipment; especially when it comes to camping mats.
Here are just a sample of the factors as to why closed cell foam works best for camping mats...
Lightweight and insulating
Closed cell polyethylene foam is a brilliantly lightweight material that offers several benefits for use in the camping and travel market. Its closed cell structure provides a high level of insulation from the ground, as well as a flat and even surface.
Durable
It's also incredibly robust when it comes to wear and tear for those long treks and rigorous environments. The virtually indestructible material is durable, especially against snagging from thorns, barbed wire and even crampons.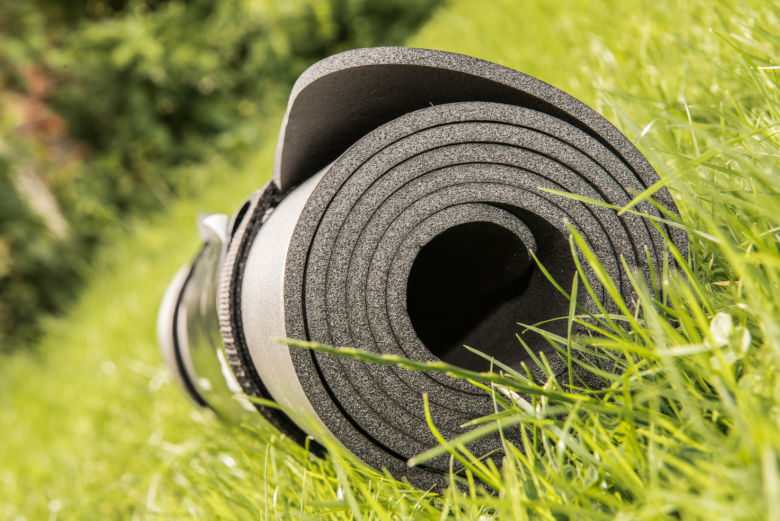 Adaptable
Not only is it perfect for use as a sleeping mat, but if the need is required, closed cell foam is easily trimmed and cut with knives such as swiss army knives. This could be especially beneficial if you need a mat that is contoured and shaped for narrow spaces, such as mummy sleeping bags and 1-man backpacking tents. It also means extra weight can be discarded.
Closed cell foam can also be used for the likes of insoles for sures if a problem with hiking boots arises. It's comfortable, soft and resistant to moisture of antibacterial properties.

Dense

Closed cell foam comes in a range of densities and whilst many camping mats are formed to be extra lightweight for trekking, expeditions and backpacking, the density can be increased for colder temperatures to increase its insulating properties. It easily creates a durable, comfortable barrier between body and ground.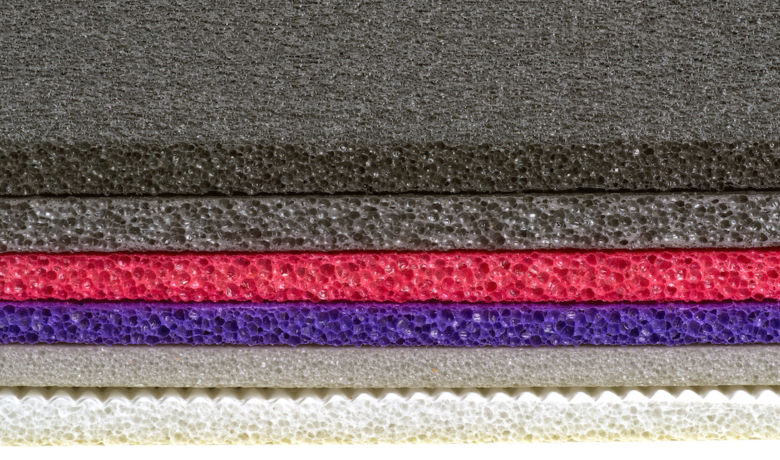 Waterproof
Due to the separate closed cell structure, polyethylene foam won't allow water to migrate into the foam as each cell is enclosed, meaning that it doesn't act like a sponge and will not absorb water. This is especially beneficial for wet conditions and tents prone to condensation.
Pad or mat
Closed Cell foam isn't just used to create regular lightweight sleeping mats, but is also the material that is used for the design of Thermarest style inflatable bed pads. The 'mattress' crosslinks durable polyethylene to trap heat when inflated and offers superior insulation and comfort to its flat mat counterpart.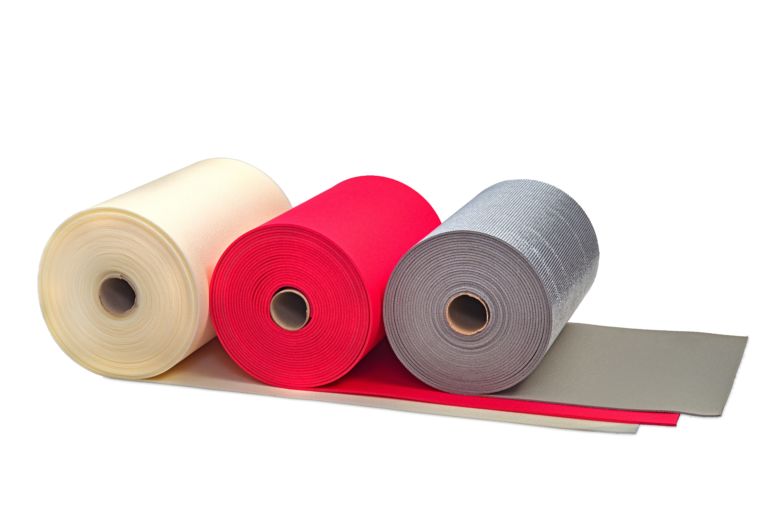 Our eFoams at Zouch offer real advantages over traditional rubber or sponge materials like EPDM and neoprene, with a high strength-to- weight ratio, attractive aesthetics and low odour.
The range includes ethylene co-polymer, conductive and static dissipative foams, as well as flame retardant and antibacterial grades, in a range of densities, colours and sizes. Each one is non-toxic, thermally insulating and resistant to UV, moisture and chemicals. We also produce bespoke grades for demanding conditions, depending on seasonal density requirements.
Whatever you'd like to achieve, our expert team can work with you to design and develop products and components, choosing and using the very best materials for the job. We can split, saw, rout, die cut, water-jet cut, butt-weld, laminate, adhere, thermoform or compression mould all of our foams to create even the most complex shapes and sizes, so talk to us about your latest challenge.