ZOUCH eFoam XLPE For Tennis Table Blades During Transit
We were approached by Crown Hockey whose mission is simple, to push forward the technology and innovation in field hockey equipment. Tired of the same factories producing 90% of the world's hockey sticks, Crown Hockey has been implementing a radical change and are manufacturing their equipment in the UK; with innovation and product development at the heart of their process.
When they came to Zouch, however, whilst still within the sport & leisure industry, their brief was for a different sport with their expansion into table tennis. Now developing and manufacturing tennis table blades within the Crown office in England, Crown needed a packaging insert that would keep the blades safe during transit by preventing any unnecessary damage, blemishes or scratches.
Our expert team worked with Crown Hockey to develop a Chemically Cross-Linked Closed-Cell Microcellular Non-toxic Polyethylene foam—ZOUCH eFoam XLPE 40A—that has been used for routing inserts and pockets, to hold a table tennis blade in place.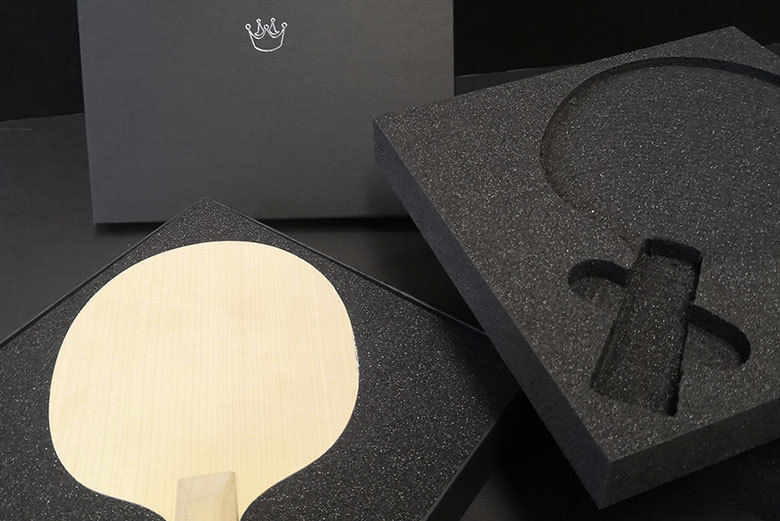 We're big fans of sport at Zouch, so it's been a pleasure working with the team at Crown Industry to create a foam to keep their table tennis blades secure during transit to their customers. We always offer unbiased advice and are keen to ensure our clients use the right foam type for the application.
- - Rob West - Director - Zouch Converters.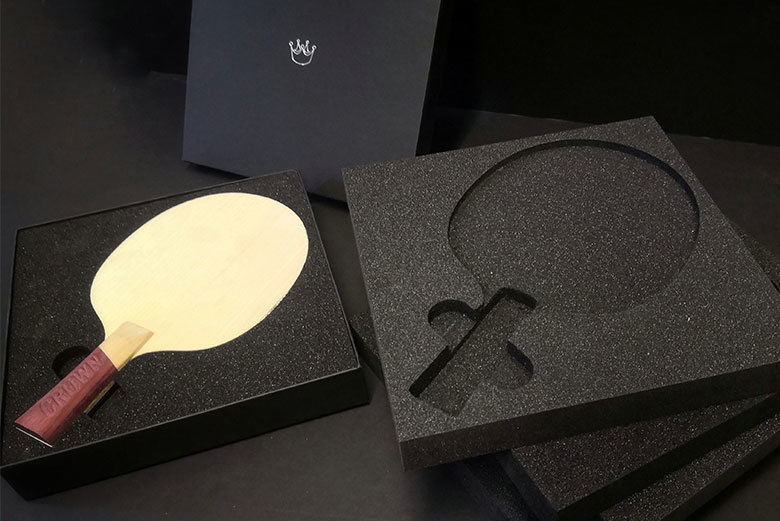 When it comes to foams that are used to protect items from impact, especially during transit, energy absorption is an important benefit. The energy and shock absorbed by foam are dependent on a range of variables including the raw material, the density, the impact speed and the thickness of the foam. Generally, the stiffer and more dense a foam is, the greater the energy it can absorb.
At Zouch, a wide range of polymer combinations are available to give increased stiffness, improved temperature resistance and improved moldability. The Zouch eFoam range of closed-cell Polyethylene foams is engineered to offer superior performance and lighter weight.
Zouch eFoams are available in:
A range of densities from 15kg/m3 to 200kg/m3
A variety of attractive colours which can also be combined
EVA Grades for extra toughness & resilience
Metallocene grades for easier thermo-compression behaviour
Special grades with increased flame-retarding properties, and/or conductive or static-dissipative characteristics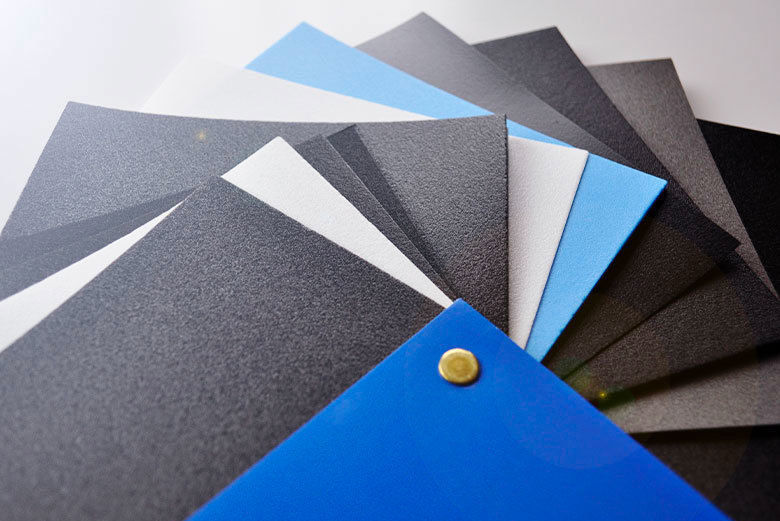 As a specialist supplier and manufacturer of foam, tapes and sealing solutions, we always make it our duty to ensure that our customers receive the very best quality foam for their project.
No matter the challenge, we have the biggest range of specialist Physically Cross-Linked Closed Cell Polyethylene Foam available in the UK and are happy to send out our ZOUCH eFoam sample brochure for your latest project.
Zouch eFoams are used in a variety of industries including:
Packaging & Protection (including case inserts)
Automotive (thermoformed parts)
Aerospace
Electronics
Healthcare & Beauty (thanks to their inert qualities)
Building & Construction
Sports & Leisure (protective padding)
Marine & Flotation (where buoyancy is crucial)
Industrial (seals, gaskets & washers)
If you're interested in speaking to Zouch Converters about your next project, get in touch with our expert team and we'll work with you to design and develop your idea to make it a reality.